New Hallmark Cards at Dollar Tree + Journal Video Tutorial
**I was compensated for this post. This post also contains affiliate links and I will be compensated if you make a purchase after clicking on my links.
I was so excited to open a package recently from Dollar Tree…they said they were sending me greeting cards to review.  When I opened the package I was so impressed with the quality of cards.  Dollar Tree is now carrying Expressions from Hallmark for $1.00 each and Heartline a Hallmark Company, 2 for $1.00!
They are going to have hundreds of new greeting cards to choose from and WOW, what a low cost!
Click Here to see more card designs – Expressions From Hallmark
The quality of the cards is tremendous, very thick and very bright and shiny.  They are top quality cards, that I can't wait to send out to all my family and friends.
Even better, I decided I would love to receive them!
I love to craft and I wanted an idea to use these cards, after I receive them.  They are just so awesome they need two uses.
Check out Expressions From Hallmark at Dollar Tree.
I decided to make cute little quick journals that you could definitely make after you receive the cards or since they are so inexpensive you could go out and buy the beautiful designs and transform them right into journals.
Check out my video featuring the wonderful designs, now available at Dollar Tree and see how I transformed them into journals.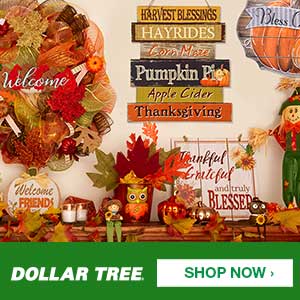 ---